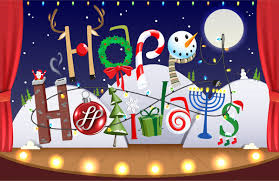 To All Our Loyal Customers...

Although December does not bring awareness to any particular cancer, it provides us with the opportunity to show support and awareness for all cancers and for those who have been afffected by it. December is a time of joy and happiness, a time to celebrate and be thankful. It is a season of hope and of miracles. At Rainbow of Hope we are thankful for all of you and your tremendous support and continued loyalty. We wish everyone a very happy and joyous holiday season and all the best in the New Year.
We thank you once again for helping make this year a positive new beginning for all of us at Rainbow of Hope!
We wish you once again Happy Holidays with love and appreciation,
Lori & the Rainbow of Hope Team